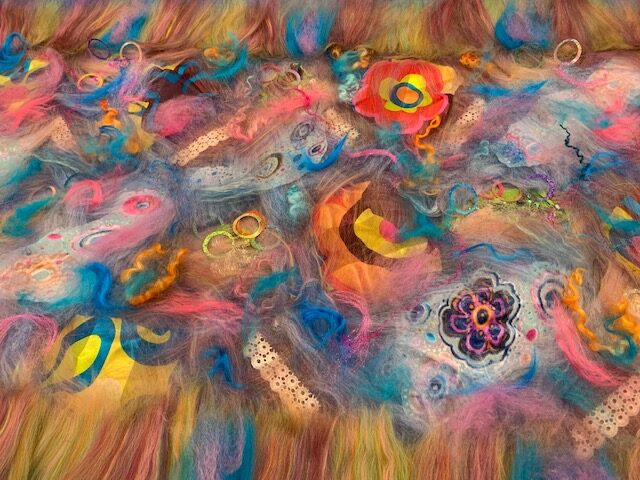 The Little Boutique at Breezy Hill
---
Unique Creations * Exquisite Gifts
Our Little Boutique features hand-dyed, hand-spun yarns & hand-crafted wearable art made with fleece from our herds.
A Little Boutique, because we wanted to raise alpacas, then realized we had to do something with their fleece!
So Heather learned to process, dye, and spin the fleece into yarn – and then learned various spinning, felting, and weaving techniques. She became an unstoppable fiber arts enthusiast! Thus, the Little Boutique at Breezy Hill was born. Since then, we have developed a herd with luxuriously soft fleece, and have expanded our farm to include sheep and goats for still more fiber.
The Little Boutique is chock-full of high quality cottage-milled yarns along with hand-crafted art yarns, felted shawls and wraps, woven scarves and runners – all created from our herd's fleece. We also offer excellent clothing and accessories from other vendors specializing in alpaca fiber goods.
Heather's fiber studio is attached to the Little Boutique, and we open it up for tours and demos during special events throughout the year. It's always fun to share the creative process with our visitors! We also participate in several arts & crafts festivals and fiber festivals in Maryland and Virginia, and are always glad to have folks stop by the booth! Check our events page for updated information.
Enjoy shopping online, or sign up for a visit!

Contact Us
Heather & Alex
2820 Woodbine Road
Woodbine, MD 20787
[email protected]
(410) 807-2090