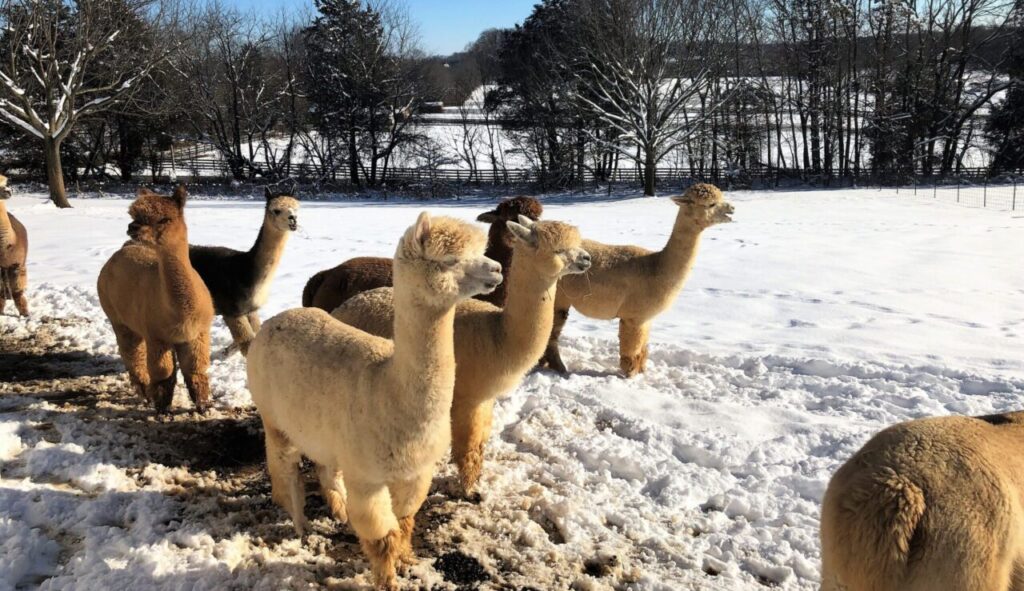 Visit Alpacas!
Our guided alpaca farm tours are approximately one hour in duration. Tours are completely interactive, letting you visit alpacas, hand-feed them, and maybe get a hug. You will learn all about these beautiful and gentle animals. We love sharing our joy for them with visitors and encourage questions. Depending on their mood, you may find them posing with you for a photo! Your tour guide will give you tips and farm rules for how best to enjoy your interaction with them.
And, when you visit alpacas, you will also meet and interact with our other farm animals (goats, sheep, rabbits, chickens, and more); many love the attention of a pat or a picture! Thereafter, feel free to shop in our "Little Boutique" for that special keepsake of your visit. Our shop offers luxurious roving and yarns, clothing, accessories, toys, and more!
Please Note
Our goal is to share the farm safely with as many people as we can. Our staff are all fully-vaccinated against COVID-19, and we will provide plenty of hand sanitizer before and after your tour, as well as in the boutique.
Please be considerate of others when making your reservation.
If you plan to visit the farm, please ask yourself the following three questions.
1. Have you or someone you've been in close contact with traveled to or from a COVID-19 "hot zone" within the past 14 days?
2. Have you had close contact with, including caring for, someone who has been diagnosed with COVID-19 in the past 14 days?
3. In the past 14 days, have you experienced fever, cough, sore throat, difficulty breathing, or respiratory illness?
If you answer "yes" to even one question, please be considerate of the health and safety of other farm visitors and reschedule your visit.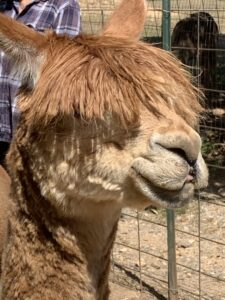 Alpaca Tour Information
Saturday and Sunday: 11:00am – 3:00pm
Reservation Required
Reservation Policies
Reservations should be made on our SignUp page, linked below. You will pay tour fees for your visit at the time of the tour.
When registering for your tour, please be sure to make your reservation for the total number of people in your group, using the drop-down menu (6 people = total of 6 signup slots).
Please note that we are not offering or guaranteeing private tours. We want as many people as safely possible to enjoy the farm.

Should your group have fewer individuals than slots reserved, you must pay for the total number of people you reserved at the adult rate. That is, if you reserve 8 spots and only four people show up, you must pay for the four in attendance, plus $10 for each absent person. Please confirm the total number of people in your group before making your reservation.

Start times for tours are firm. Because we begin tours every hour, we are not able to hold the start time for late arrivals. You are, of course, free to join the group wherever we happen to be when you arrive.
For cancellations, please use SignUp to notify us at least 48 hours in advance. This will allow us to plan appropriately for our day and/or open up that reservation for others.
Please sign up for your tour at our SignUp page!
Infants, infants under 1 year: Free
Ages 1 to 10 years: $5 per person
Ages 11 and up: $10 per person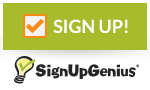 Note: We live and work on our farm. Therefore, we are sometimes unexpectedly away during visiting hours. We highly recommend you call us prior to departure for your visit to confirm we are available to receive you. Call us at (410) 807-2090.
We sometimes have special events at the farm. Click Here to learn more.
We look forward to meeting you and introducing you to our farm family!