Shows, MeetUps, and Other Events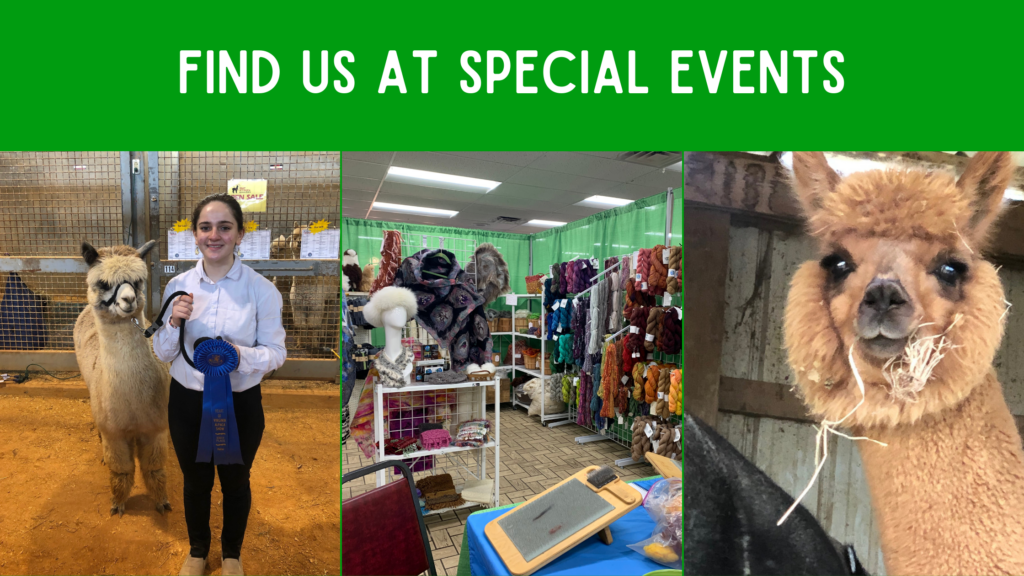 Here you will find an up-to-date listing of scheduled events that we are either hosting or attending. Follow us on Facebook and join our Meetup group so you never miss an update!
Currently open for tours, by appointment only, on weekends,
Saturday – Sunday, 10:00am – 2:30pm.
Please see our SignUp Genius to make an appointment for a tour.
---
Spring 202 Events
March 25 – April 2, 10:00am – 5:00pm daily – Charm City Yarn Crawl
Mark your crafty calendars for March 25 – April 2 — it's time once more for the annual Charm City Yarn Crawl! We love participating in this event that highlights some of the wonderful independently-owned yarn shops around the Baltimore metro area. Register at charmcityyarncrawl.com to receive a souvenir tote to hold the amazing yarns you find, which also counts as your ticket to discounts at participating shops and entry into the drawing for great prizes donated by participating shops. It's a great way to shop local, support small businesses and artists, and, of course, find fantastic yarn.
Hours will vary by store, so be sure to check details on the website so you don't miss out!
April 21 – 23, 10:00am – 5:00pm daily – Countryside Artisans Spring Studio Tour
We are always excited to participate in the Countryside Artisans studio tours! This time around there will be 14 different studios participating, with a wide array of artisanal offerings to explore. What better way to see the beautiful Maryland springtime than tooling around the countryside to explore local creative talent! Enjoy demonstrations, tours, and the incredible talent of some of Maryland's finest artisans!
Details on each studio, as well as downloadable maps, are available at countrysideartisans.com.