Our guided alpaca farm tours are approximately one hour in duration.  Each tour includes an interactive visit with our alpaca herd, during which you will learn all about these beautiful and gentle animals. We delight in sharing our joy for them with visitors and encourage questions.  Depending on their mood, you may find them posing with you for a photo!  Your tour guide will give you tips and farm rules for how best to enjoy your interaction with them.
After your visit with the alpaca, you will meet and interact with our other farm animals (goats, sheep, rabbits, chickens, and more); many love the attention of a pat or a picture!  Thereafter, feel free to shop in our on-premise farm store for that special "treasure" or keepsake of your day with our animals.  Our cozy shop offers luxurious roving and yarns, clothing, accessories, toys, jewelry and more!
Please Note
We are reopening for the summer with extra precautions in place to continue fighting the spread of COVID-19. Visits must be by appointment only, and all visitors over the age of 4 will need to wear a mask. We will provide plenty of hand sanitizer before and after your tour, as well as in the boutique. Please be patient and please plan to follow these temporary safety measures for the good of our family, your family, and all of our visitors.
Alpaca Tour Information
Friday thru Sunday: 11:00am – 5:00pm, Appointment Required
Please sign up for your tour at our SignUp page!
Age 3 and under:  free
Ages 4 to 12:  $3 per person
Ages 13 and up:  $5 per person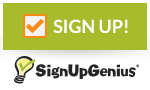 Note:  We live and work on our farm.  Therefore, we are sometimes unexpectedly away during visiting hours. We highly recommend you call us prior to departure for your visit to our farm to confirm we are available to receive you. Call us at (410) 489-5802.
 We look forward to meeting you and introducing you to our farm family!